Your Timber Frame Home
A haven, not just a house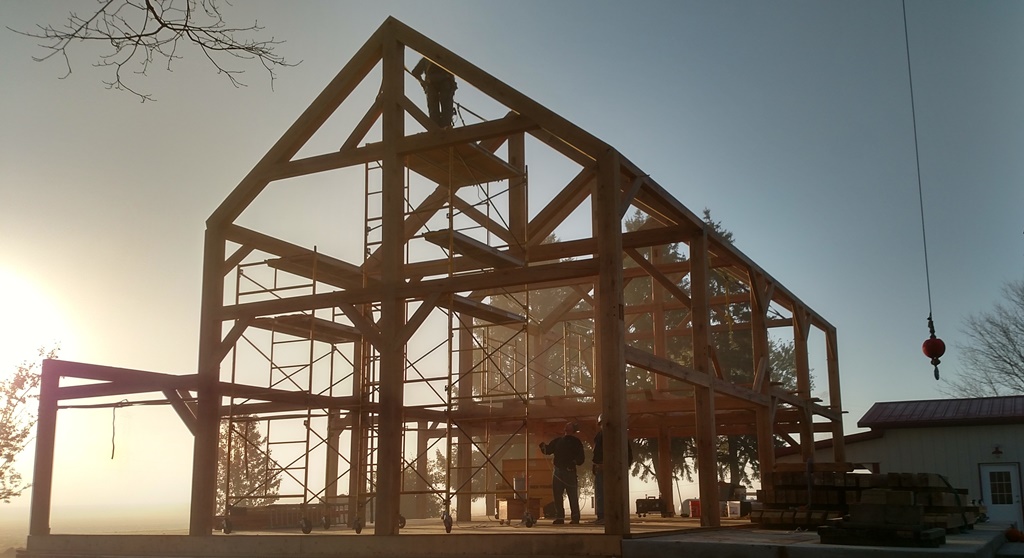 Creating a Legacy for Generations to Come
A timber frame provides a powerful sense of enduring shelter for generations. The Long Creek Timber Frame is not hidden, it is an ongoing presence. It not only frames, structurally, but frames space, like a three-dimensional picture frame. Your timber frame can frame the view from a window, frame the content of a room, or frame a transition such as an entrance or a passage from space to space. The massive timbers surround you with the solace of strong shelter, the intimate warmth of real wood, and the obvious quality of the hand-hewn craftsmanship.
Gallery of Timber Frames
Please choose a category below to browse a gallery of timber frames.